Sponsored event



Hello dblchinis!
*proceeds to sip wine*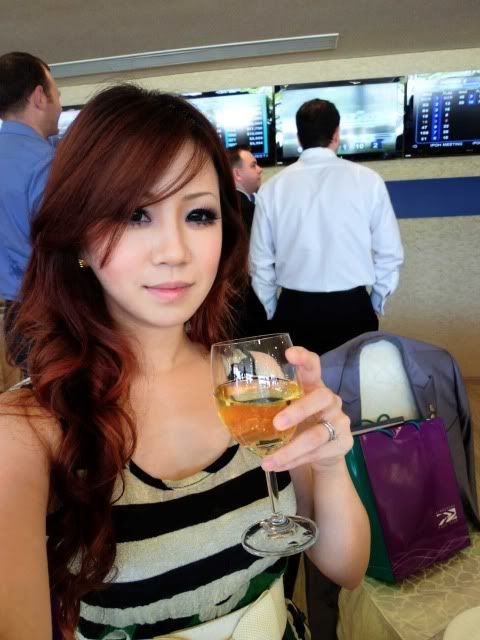 I was invited to the Longines event last last week, so I drafted this last week so I could post it this week.

Anyways I was invited for the Longines event happening at Turf club.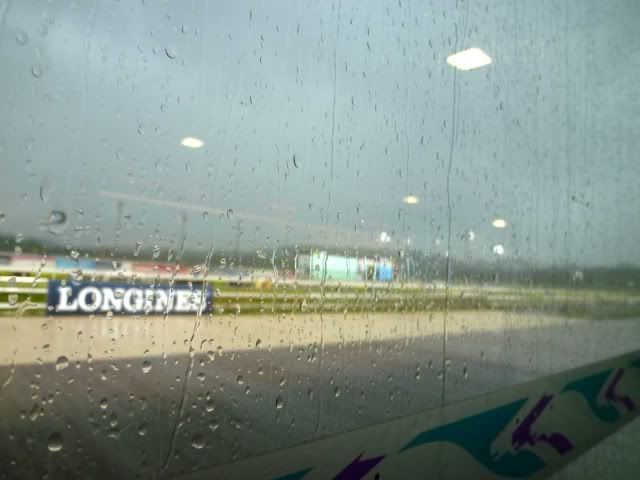 Is my first time there with all the Atas people
&
we were told that We might get to see Aaron Kwok "♫ 愛愛愛不完~♫ 我可以天天月月年年到永遠~♫ *drama hand action*

But he never came, coz raining. go get a pair of wellington boots Mr Millionaire!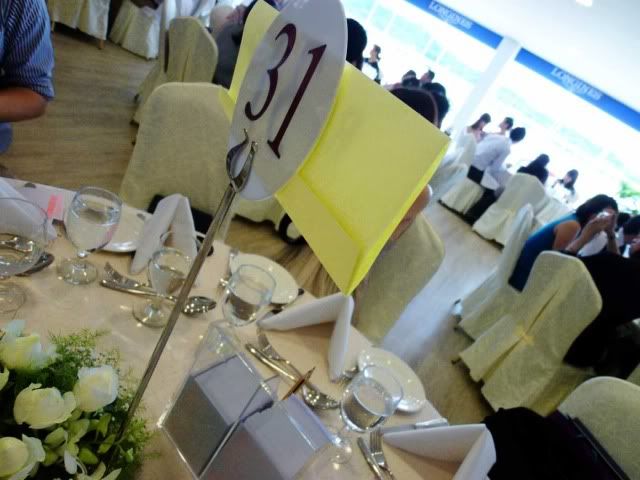 Table 31 is reserved for 'us, bloggers'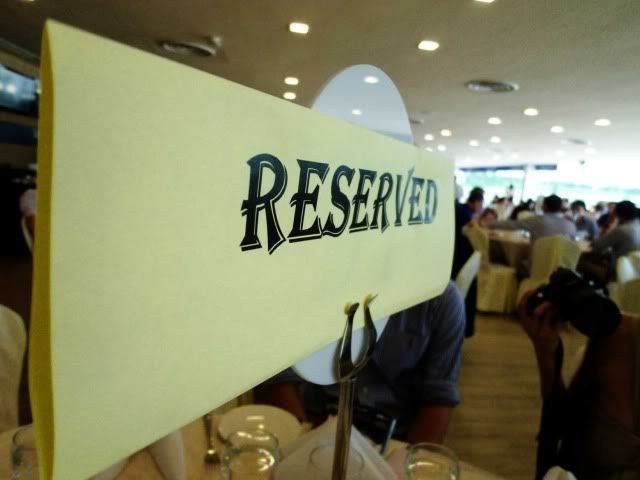 Posh and clean setting.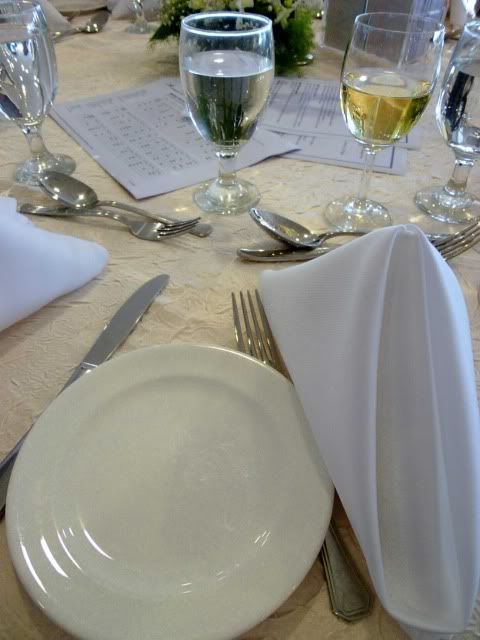 Oh on my right(your left) is Moonberry and my left(your right) is smith!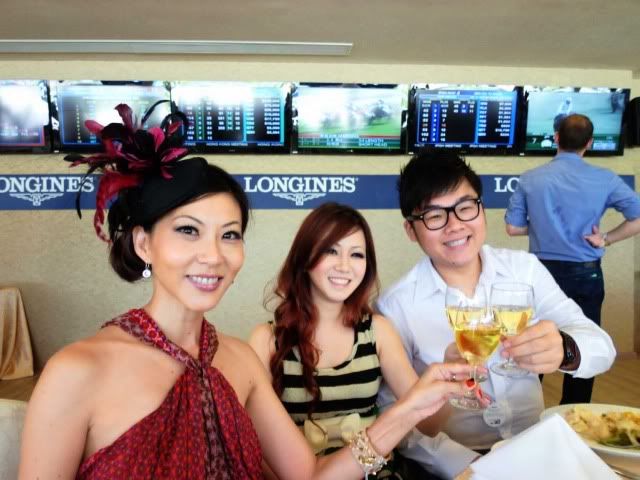 Everyone is so well-dressed & Moon is the best dress I say!


A toast to our friendship!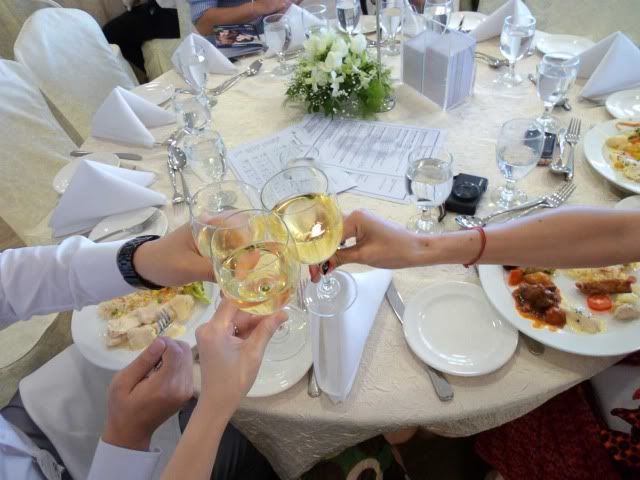 *clink clink clang*

Smith! I photoshopped you yandao-er


do you realized your mole and blemishes gone with the tools I used in my photshop app? HAHA!


With Nira Chan! I'm her No.1 fan!


She is one of the nicest loveliest bloggers around!
I swear to you shes is so friendly and pretty, hot and sexy and and...and...


A view of the turf club


see the open air sitting?
These are where the all lao uncle hangout and cow peh cow bu in hokkien when the jockey rode past.


My outfit of the day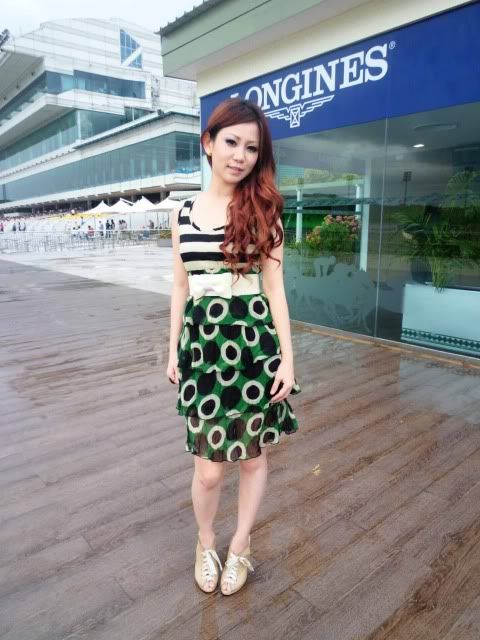 I'm wearing a gold stripe dress with printed circles at the bottom.
I paired this complex outfit the a cream bow under the bust and a pair of beige pumps.


Check out Moon's outfit, is a shame they didn't announce her as the best dress winner.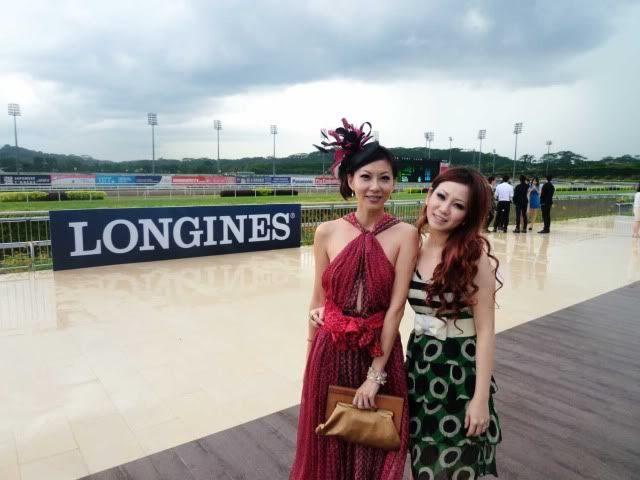 Oh yes I have not mention that there is a contest for best glamour happening that day.
Somebody won, think is a rich shot or something.


My only solution during desperate times


Y U NO COME DOWN AARON!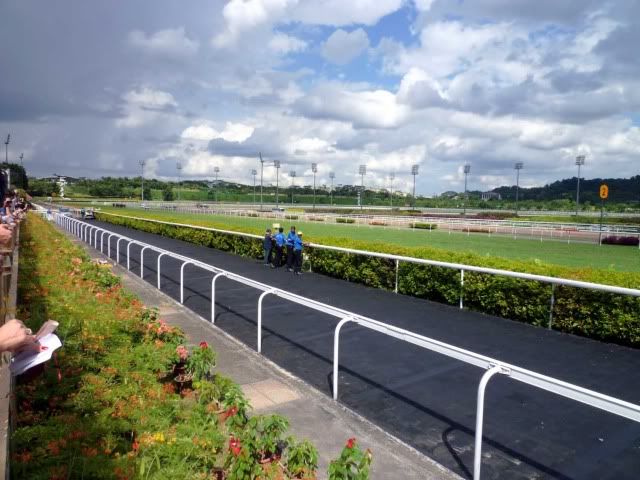 The angry skies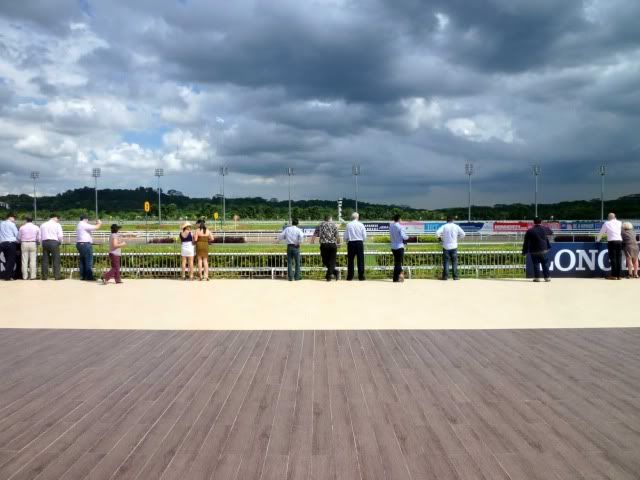 out in the open where you can see horses stone throw away.

The gigantic teley that shows the status of the race.




Super cam photo.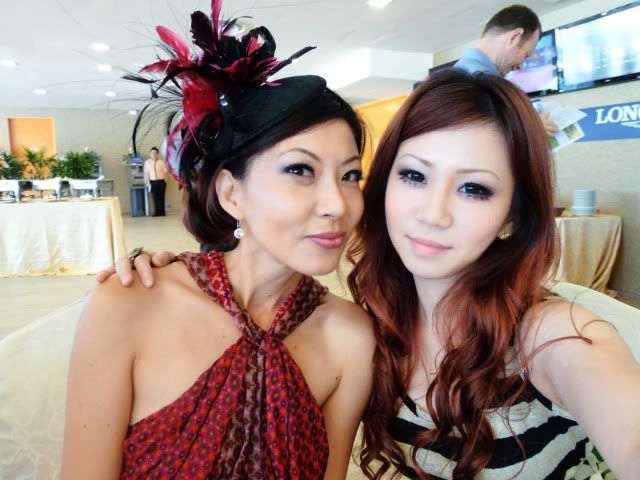 buffet spread of the day.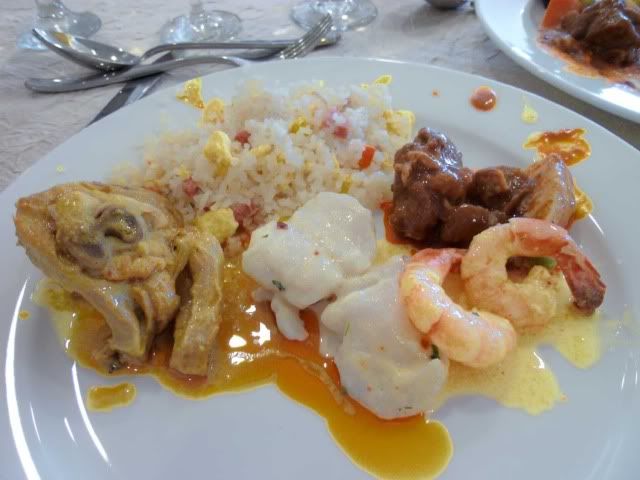 this pic reminded me to go take the cholesterol level test soon.


Did I even mention that I was nominated for the best dress competition too?


Before one can even cast their vote for best dress, I need to take a profile pic first.
Really I look like a ba chai now, is like from lucy liu to drew barrymore *CRIES*

I'm contestant number 15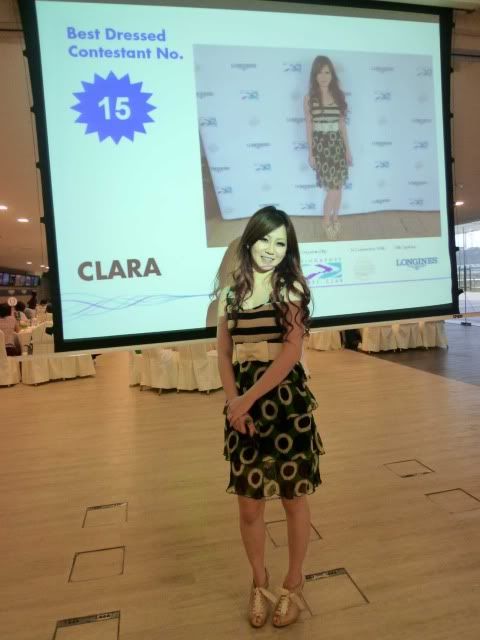 Unlucky no, never win one HAH!


took a shot with the model jockeys




Took a shot with Rebecca Tan & Irene Ang(fly Entertainment) .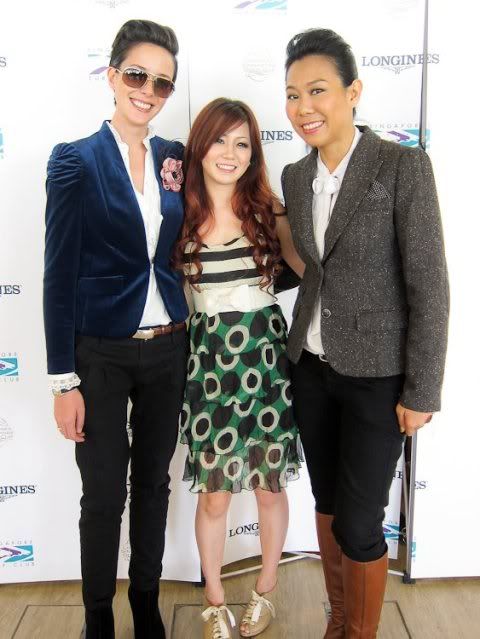 Love love love the way they dress.
Maybe I'll try rocking this look someday




There are so many segments happening on the day itself & one of it is this,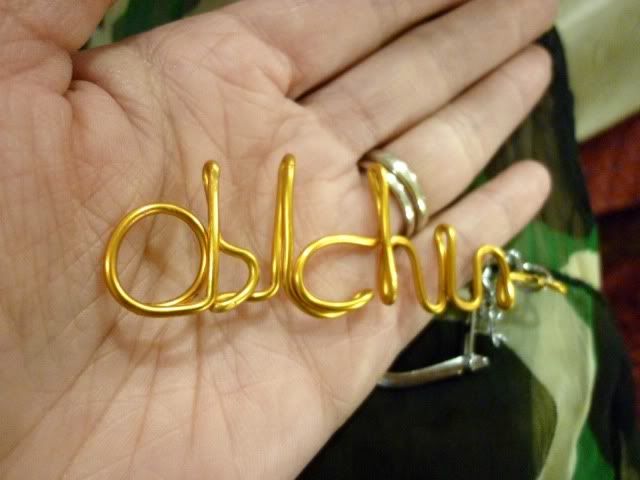 custom made key chain.





We were given vouchers to place our bets, Moon gave me her coz shes uninterested.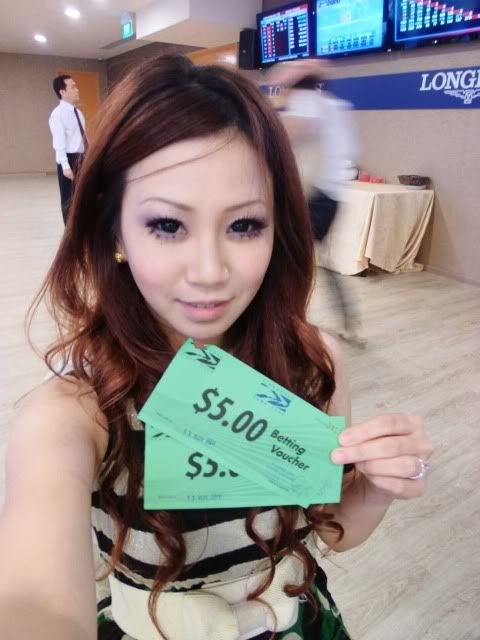 My bet on the horses.



ok these horses are getting ready to race



U can't imagine how close I'm to these majestic creatures.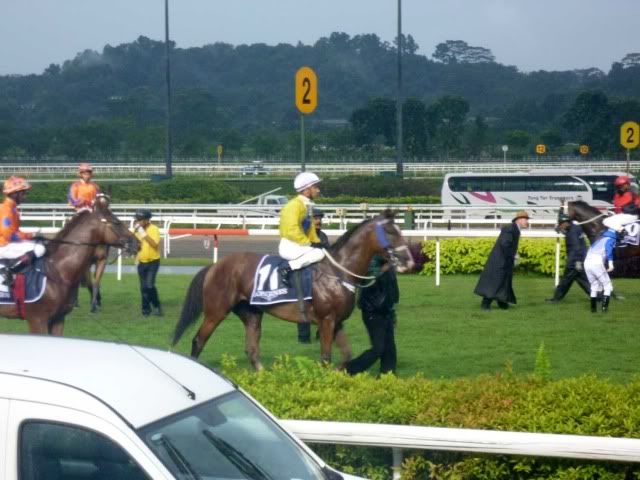 one by one, they all proceed to the race stables.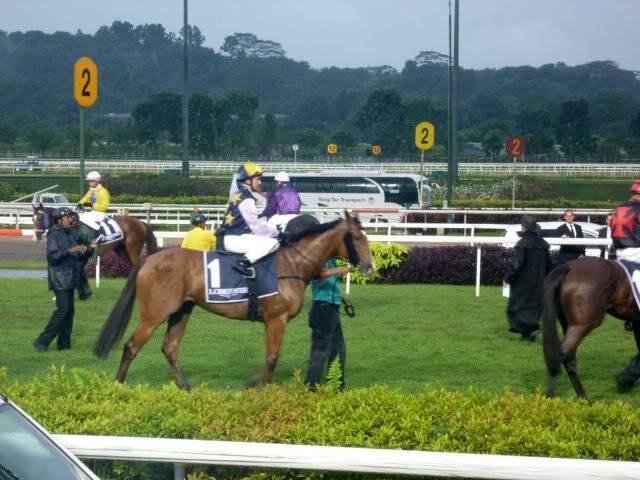 and race is about to begin


These 2 veedios shows how fast these stallions go!




These are the organizers of this successful event


Dominic and Jessie



Jessie is so sweet, she ask for a custom made name for me!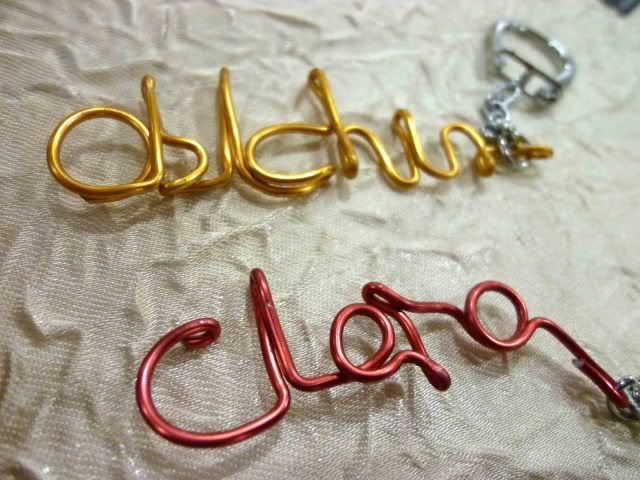 now I have 2 keychains <3


And I've made some friends at the turf club



This lady on the extreme left is totally game to dress up!
Pretty poison ivy i must say.



So I didn't win any best dress or whatsoever But I brought home goodies...




Horseshoe!


Only Best dress contestants get it!


Horse shoe is a good luck charm, hope the coming 2012 I will have lotsa awesome days, moment, times!


This horse show is majorly huge,
Look at richie's paw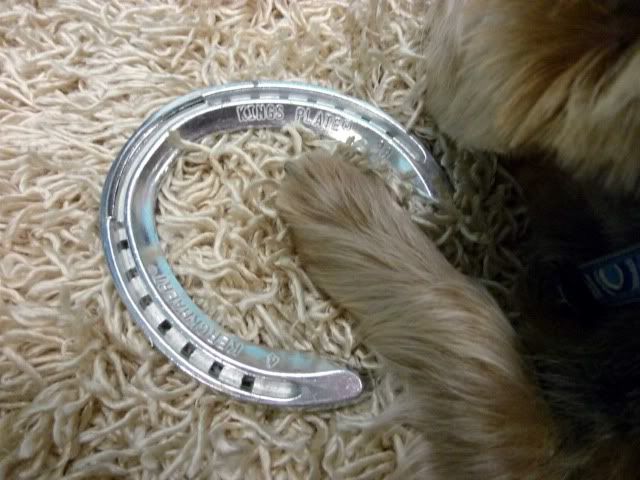 awwww dont worry boy I still like mini me :)



Tea cup!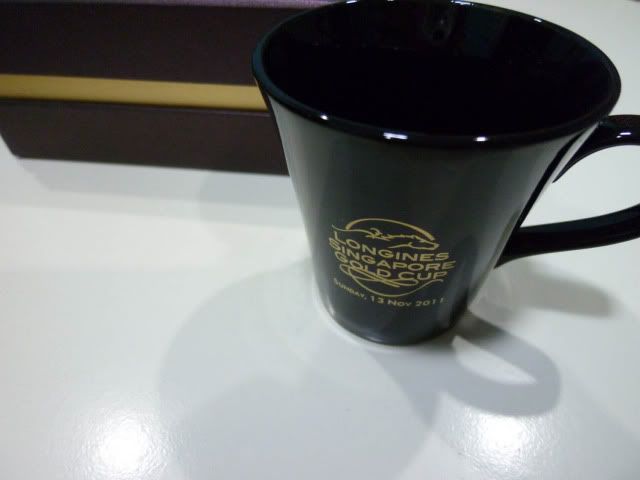 Would you like to stay for a cuppa tea?


Gold lurex embroidered cap with my Purple jammies totally ROCKS! \m/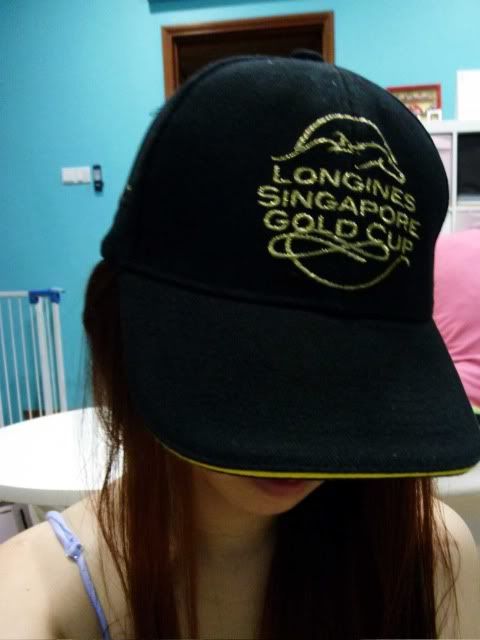 last but not least, I wore this peacock coloured ring, I dunno if is said to bring good luck but I was hoping I could win something back!


Yea another good luck charm, The HORSESHOE!
I love it so srsly.


Here's my purple makeup an gold earrings for the day.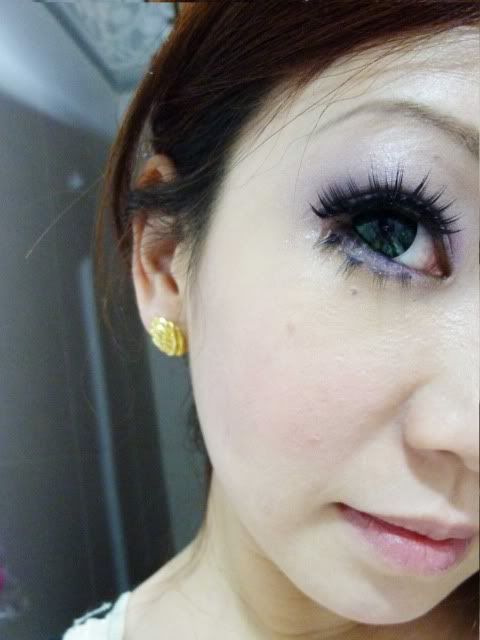 Thanks Turf Club, cya soon!!!




*not paid to blog this.